We Have Your Bounce House Rental
& Water Slide Rental In Roswell
Free Delivery & Set Up
Book Online Now
We Have Your Favorite Bounce House Rental & Water Slide Rental In Roswell
Free Delivery & Set Up
Jump, Slide, and Revel: Roswell's Ultimate Bounce House Playground!
Hey there, Roswell folks! Ready to add a burst of fun to your next gathering? Say hello to Jump and Slide – your area fun experts. Consider us the sprinkle of confetti that turns your usual gathering into an unforgettable bash.

Now, we're not just talking about bouncing super high in our premium bounce houses or racing down our exciting water slides, although that's definitely a huge part of it. We're all about those big laughs, beaming smiles, and unforgettable moments. When your backyard or venue is filled with joyful shouts and giggles, we know we're hitting the right notes.

But let's be clear, we're not just another party supply company. Nope, we're the heart and soul of Roswell's most epic parties. Imagine us as your super fun neighbor, the one with all the cool toys and gadgets that everyone wants to hang out with. Whether you're planning a surprise birthday, a neighborhood block party, or just want to make your weekend BBQ the stuff of legends, we've got your back. With our awesome inflatable bounce house rentals, we aim to make every gathering unforgettable, no matter how big or small.

From the little ones to grandma, everyone's bound to have a fantastic time when Jump and Slide is part of the plan. Memories made with an bounce house rental are the ones that get shared and cherished for years.

So, Roswell, are you gearing up for your next big event? Bounce into the world of Jump and Slide, where we're all about turning ordinary days into extraordinary memories.
Slide into Roswell's Most Riveting Water Slide Rental Fun!
Dip into the refreshing world of Jump and Slide's water slides, specially selected for Roswell's sun-drenched afternoons. As the town buzzes with summer vibes and the sun kisses the streets, our water slides become the beacon of coolness, inviting everyone to dive in and escape the heat. We are the carriers of boundless laughter and the catalysts of unforgettable summer tales.

From mellow rides that beckon the young ones to daring drops that challenge the brave at heart, our water slide rentals cater to every spirit of adventure. Each slide down is met with wide eyes, bigger smiles, and an uncontainable zest to do it all over again.

Ever imagined your backyard as Roswell's premier water attraction? With Jump and Slide, we bridge the gap between dreams and reality. Our iconic slides have been the stars of countless Roswell parties, turning casual get-togethers into unforgettable events. Be it a milestone birthday, a community gathering, or a spontaneous Saturday splash-down, our slides add the wow factor!

Beyond the slides, it's the memories we help craft, the moments when families come together, and the stories that will be recounted for years. So, Roswell, are you ready to dive into a universe of wet and wild fun with our fun water slide rentals? With Jump and Slide on your side, every event turns legendary. Splash on, Roswell, and let the fun times roll!
Order-by-Date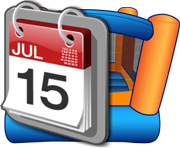 Bounce Houses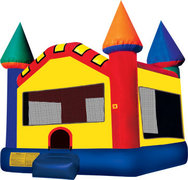 Interactive Games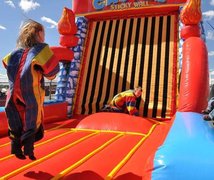 Dry Slides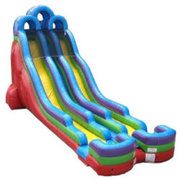 Water Slides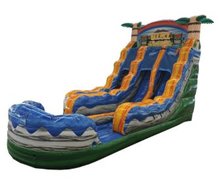 Event Extras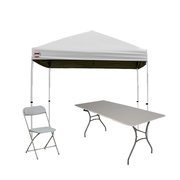 Crafting Legendary Moments: Dive into Roswell's Party Central!
Where Party Dreams Bounce to Life With Bounce House Rentals and Water Slide Rentals!
Hey Roswell party lovers, welcome to Jump and Slide! We're here to amplify the fun at every shindig, festivity, or celebration. Let's paint the town with joy, one bouncy house at a time. Our arsenal? A delightful array of bounce house rentals, splash-worthy water slide bounce houses, invigorating inflatable water slides, lively inflatable game rentals, and the ultimate challenge – our obstacle course bounce houses. To put the cherry on top, we also offer concession rental machines and essential chair and table rentals to nail down every party detail.

Picture Roswell's community spaces – the serene parks, lively school arenas, and church festivals, transforming into arenas of uncontainable glee. Waves fill senses, the symphonies of giggles, and the spark in everyone's eyes as they dive into our water bounce house rental. Partnering with Jump and Slide doesn't just mean hosting an event. It's crafting memories, setting new standards in party hosting, and cementing your place as the ultimate "event guru".

Here at Jump and Slide, we trade in moments. The ecstatic scream before a slide, the butterfly-filled anticipation before the inaugural bounce, and the cherished memories made in between. It's not just about the rental equipment – it's the heartbeats, the laughter, the shared experiences. Every second is priceless, every chuckle, a melody, and every recollection, a keepsake.

For us, every Roswell party is an expedition, an adventure waiting to unfold. Whether it's a child's jubilant birthday bash, school functions, church gatherings, or simple neighborhood parties, we believe in adding a touch of our enchantment. Why stick to the mundane when a world of awe-inspiring excitement awaits?

Roswell, are you geared up for an unforgettable leap? Eager to journey into an oasis where merriment has no end? With Jump and Slide on your team, mark your calendar because that upcoming event isn't just another day—it's a landmark in your chronicle of joy. Dive in, and let's craft some legendary moments!
Simple Online Booking For Your Bounce House Rentals, Water Slide Rentals, And More!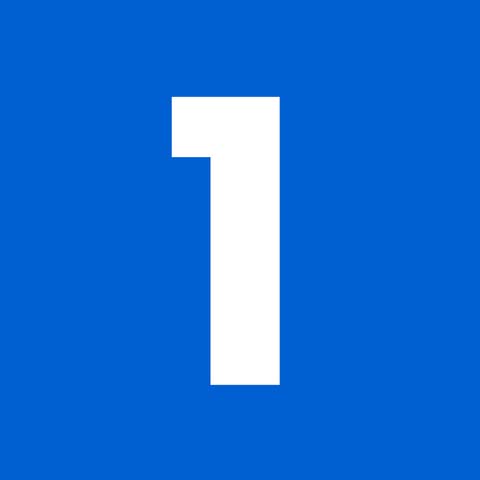 Easy Scheduling
Choose a full day or weekend long rental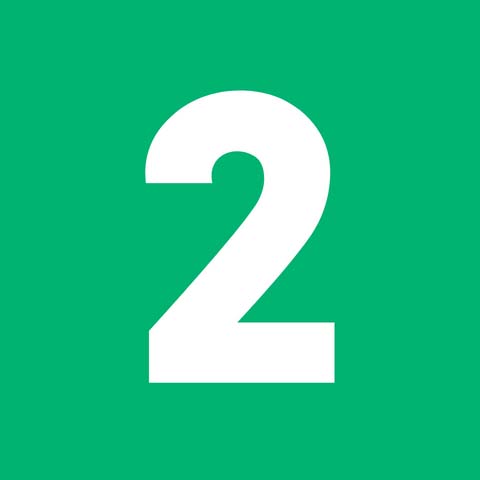 awesome products
Browse the available items and add to cart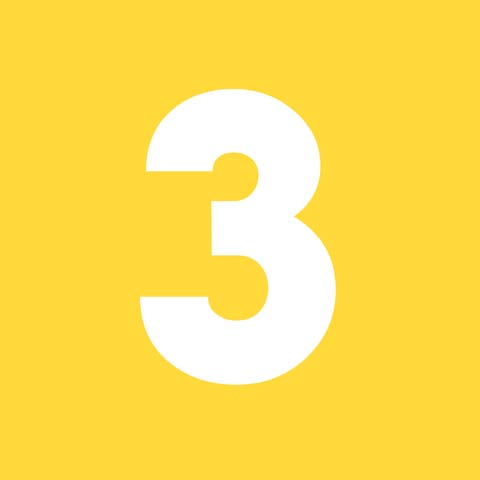 fast checkout
Enter the event information and pay a small deposit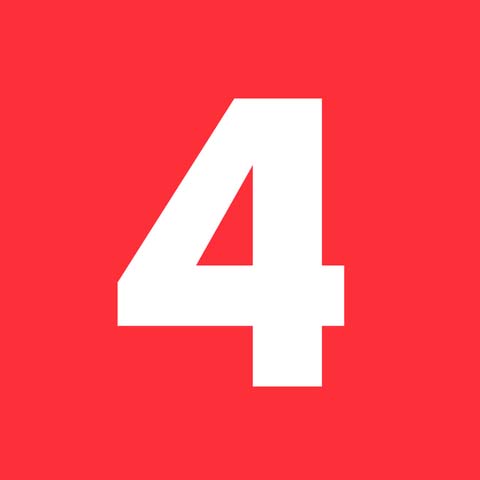 We Deliver

We deliver, set up, and pick up for FREE!
Community Ties and High-Flying Vibes with a Bounce House and Water Slide Rental!
Hey Roswell, ever noticed how simple moments weave the fabric of a community? How shared laughter, joint celebrations, and collective experiences make neighbors feel more like family? At Jump and Slide, we see it all the time, and we absolutely love it!

Our mission goes beyond offering top-notch party rentals. We aim to be the spark that ignites community spirit. We think of our water slides as more than just inflatables – they're platforms where friendships bloom, where shy hellos transform into loud cheers, and where families across the street become as close as the one's next door.

When our bounce houses inflate in the lawns of Roswell, they aren't just filling with air. They are filled with stories, tales of new friendships, rekindled bonds, and unforgettable memories. Our obstacle course rentals? They celebrate the spirit of togetherness, of cheering for one another and embracing community pride.

In the heart of Roswell, amidst the city's vibrant energy, we find our purpose. With every bounce house rental and water slide rental we set up, we envision tighter-knit communities, more shared sunsets, and an ever-growing tapestry of collective memories. Our role? We're the humble backdrop, the silent facilitators of these beautiful connections.

As you plan your next gathering, remember that with Jump and Slide, you're not just creating a day of fun. You're fostering bonds, strengthening community ties, and shaping the future narrative of Roswell. And we couldn't be more thrilled to be a part of your story!



Do You Deliver Inflatable Rentals Near Me In Roswell?
The answer is Yes! Jump and Slide is the #1 supplier in GA of Inflatable Party Rentals such as Bounce Houses, Water Slides, Interactive Games, Obstacle Courses, Dry Slides, Carnival Games, Inflatable Games, Tables and Chairs, Concession Equipment, Event Extras, and much more! Rent your next inflatable rental with Jump and Slide and get ready to party!

Click here to see a complete list of our delivery areas!
Our Service Area
Proud to Serve The Following Areas:
If your party or event is beyond that radius, just let us know! We may be able to make special accommodations to suit your event.
NOTE: Fees may vary depending on how far you are outside our service area.
https://www.google.com/maps/embed?pb=!1m18!1m12!1m3!1d105790.63699499005!2d-84.41022923805423!3d34.04496369123804!2m3!1f0!2f0!3f0!3m2!1i1024!2i768!4f13.1!3m3!1m2!1s0x88f50a039ea43853%3A0xe0f3b49f32bcce46!2sRoswell%2C%20GA!5e0!3m2!1sen!2sus!4v1667477980209!5m2!1sen!2sus
What customers say about Jump and Slide
Easy 24/7 Online Ordering
Select the Date and Time of your event
Select the items you are interested in
Enter your information
Pay a small deposit or pay in full
It's that simple!
Why Choose Jump and Slide
Great customer service that works with you
Always receiving new inventory
Inspected by Manufacturer Certified Repair Technicians
All of our equipment is high quality, clean, and sanitized
FREE delivery with guaranteed on-time delivery and set up
Jump and Slide Customers Often Shop For:

Bounce Houses
Get ready to bounce the day away with friends with one of our fun bounce houses. Perfect for everything from birthday parties or even just a fun day with friends. Your kids and guests will thank you for the fun! For added fun, rent a bounce house with slide!

Obstacle Courses
There is no better way to build teamwork and friendships than a few rounds in our obstacle course rentals. Our obstacle course bounce houses are strong enough for older racers yet soft enough for even your youngest jumper!

Water Slides
Ready to make a splash? You're sure to do just that with one of our water slide rentals at your next party or event. These are the perfect way to beat the heat and create lasting memories. We have water slide rentals of all sizes for everyone.
Jump and Slide' Commitment To Excellence
At Jump and Slide, we're not just in the business of inflatable rentals—we're in the heart of crafting Roswell's memorable celebrations. Beyond being a party rental company, we're architects of amusement, weavers of wonder, and heralds of happiness. Every inflatable we offer, every service we extend, is infused with our passion for bringing smiles to the community.

Delve into our assortment of inflatable rentals: from the classic allure of the bounce house rental, the thrilling rush of the water slide rental, to the exciting challenges of our inflatable obstacle course. Each item has been chosen for its perfect blend of fun, safety, and durability. Whether it's a lively birthday party, an energetic school carnival, a church celebratory event, or a community festival in Roswell, we're dedicated to providing only the best.

Safety, Our Unwavering Commitment

For Jump and Slide, safety is more than just a standard—it's a commitment. We're well aware of the trust you bestow upon us. Thus, our bounce houses, water slides, obstacle courses, and other inflatable rentals are rigorously inspected and sanitized after every use. Moreover, our dedication to maintaining strict safety protocols during setup and disassembly is unyielding. Your trust fuels us, and your serenity is our most cherished prize.

Championing Outstanding Customer Relations

The joyous journey with Jump and Slide begins way before the actual event. Our dedicated team ensures that every interaction, from the first call to the event wrap-up, is marked by understanding, professionalism, and warmth. Plus, enjoy our bonus offerings like complimentary delivery and setup.

Deeply Anchored in Roswell

Our ties to Roswell aren't just professional—they're personal. This vibrant community has shaped our ethos and identity. Thus, for us, every client is more than a business transaction – they're part of the larger Roswell family. We proudly support local schools, churches, and community events, echoing Roswell's spirit of togetherness in all we do.

Innovating Merriment

Standing still isn't our style. At Jump and Slide, we're constantly scouting for the latest and greatest additions to elevate your celebrations. Every Roswell gathering should have its unique signature, and we're here to help you leave an indelible mark.

The Jump and Slide Assurance

Our promise to you is unwavering: top-notch quality, relentless commitment, and boundless fun. More than just a party rental company, we aim to co-create splendid memories with you. Join us in the grand narrative of celebration. Ready to redefine Roswell revelry?


Let Jump and Slide Atlanta Help You Craft An Unforgettable Party Adventure
As you set out on your adventure to plan an unforgettable event, remember that Jump and Slide Atlanta is your partner in creating extraordinary party fun. We're not just about inflatables; we're about bringing joy, laughter, and a sense of adventure to every gathering. Our extensive range of rentals goes beyond inflatable bounce house, water slide rental, and obstacle course rental. We also offer concession machine rentals, including popcorn machine rentals, cotton candy machine rentals, and snow cone machine rentals, to add a delightful touch to your event. And don't forget our chair and table rentals, ensuring your guests have a comfortable place to rest, eat, and socialize.

We're proud to serve the greater Atlanta area, transforming backyards, schoolyards, and kids of community event spaces into vibrant party venues. Our commitment to safety, quality, and exceptional customer service is unwavering. We're not just delivering party equipment; we're delivering a promise of excellence, a commitment to our community, and a dedication to creating memorable experiences.

So, whether you're a parent planning a birthday party, a teacher organizing a school field day or festival, or a community event planner arranging a local event, remember: with Jump and Slide Atlanta, you're not just planning a party, you're crafting an adventure. From the thrill of the slide to the comfort of our chairs, from the bounce of our houses to the taste of our concessions, we're here to make your event truly extraordinary. Let's create something magical together!