We Have Your Bounce House Rental
& Water Slide Rental In Peachtree Corners
Free Delivery & Set Up
Book Online Now
We Have Your Favorite Bounce House Rental & Water Slide Rental In Peachtree Corners
Free Delivery & Set Up
Bouncing Higher and Smiling Wider in Peachtree Corners!
Hey there, party enthusiast! Meet Jump and Slide, your trusty sidekick in turning an ordinary gathering into an exhilarating experience in Peachtree Corners. Our brand is a radiant blend of unbridled joy, zest, and that sassy friend who knows just how to set the mood right. Think of us as the secret sauce to your party recipe!

Our dedication? It's not just about bouncing high on our premium bounce houses or making a splash with our thrilling water slides. It's about creating moments that last, giggles that don't fade, and memories that remain etched in the hearts of all your guests. We cherish every "WOOHOO!" and "AGAIN!" that echoes from your backyard, because to us, it's the sound of success.

We're not just another party rental company in Peachtree Corners. We're a movement. A mission-driven squad that believes every occasion, no matter how big or small, deserves to be legendary. Our commitment goes beyond offering an outstanding bouncy house rental inventory, it's about reimagining fun, one party at a time.

It doesn't matter if you're throwing a quaint family get-together or orchestrating a grand neighborhood bash, our infectious energy will have everyone, from toddlers to grandparents, dancing, laughing, and reveling in the moment.

So, Peachtree Corners, are you ready to elevate your celebrations? Jump into the world of Jump and Slide, where every day is a chance to sprinkle some extra magic and merriment.
From Splash to Laughter: Experience Our Water Slide Magic!
Slide into unparalleled fun with Jump and Slide's premium water slides, specially crafted for those sizzling Peachtree Corners summer days! When the sun is high and the heat cranks up, what better way to cool down and have an absolute blast than with our incredible slides? We don't just bring the equipment; we bring waves of laughter and joy right to your backyard.

Dive into adventures that range from gentle slopes for the tiny tots to exhilarating plunges for the adrenaline junkies. Each of our water slide rentals is designed with both fun and safety in mind, ensuring every splash lands with wide grins and eager shouts for another round.

Ever dreamed of turning your yard into a mini water park? With Jump and Slide, that dream is just a booking away. Our top-tier water slides have graced countless parties in Peachtree Corners, turning them from ordinary gatherings into talked-about events. So, whether you're planning a birthday bash, a community event, or simply a fun-filled weekend, remember – there's nothing like a splashy descent to amp up the excitement!

Join the ranks of Peachtree Corners' coolest parties. Let Jump and Slide be the wave of happiness that elevates your celebration to legendary status. Ready, set, slide!

Order-by-Date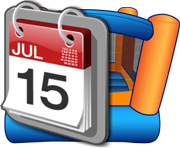 Bounce Houses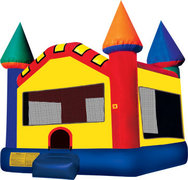 Interactive Games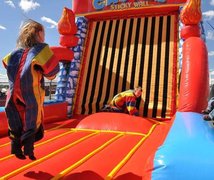 Dry Slides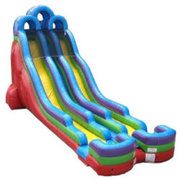 Water Slides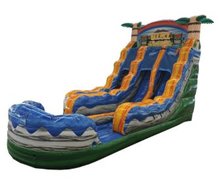 Event Extras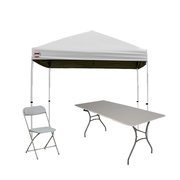 Skyrocketing with Wide Smiles in Peachtree Corners!
Where Every Leap Leads to Laughter with Jump and Slide
Welcome to Jump and Slide, where excitement meets every corner of our vibrant community. Consider us your go-to experts for party essentials: be it a bounce house, a dynamic bounce house water slide, an exhilarating inflatable water slide, an engaging inflatable game rental, or a thrilling obstacle course bounce house. Beyond these bouncy delights, we're also equipped with concession rental machines and handy chair and table rentals to complete your event setup.

Imagine the transformation of your community park, school gala, or local church fair into a hub of inflatable wonders. Feel the infectious energy, the chorus of laughter, and the pure joy as kids, and the kids-at-heart, venture through our bounce houses with water slides. With us by your side, you won't just be planning an event – you'll be curating memories and earning the coveted title of "party maestro."

At Jump and Slide, we're not just in the business of rentals – we're in the business of joy. Relishing the climb before the exhilarating slide, the anticipation before the first bounce, and the countless smiles, cheers, and moments that stick. Every moment is precious, every laugh is gold, and every memory is a treasure.

With us, parties aren't just events – they're journeys. Every gathering, from birthday extravaganzas to school celebrations, church events, or casual get-togethers, deserves a sprinkle of our unique magic. Why settle for the ordinary when the extraordinary is just a click away?

So, Peachtree Corners, are you poised for the leap? Ready to dive into a world where fun knows no bounds? With Jump and Slide, your next event isn't just a date on the calendar – it's the next chapter in your adventure book. Let's co-author a fantastic tale!
Simple Online Booking For Your Bounce House, Water Slide, And More!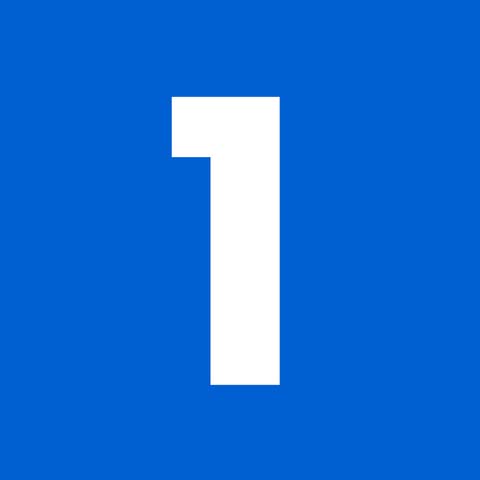 Easy Scheduling
Choose a full day or weekend long rental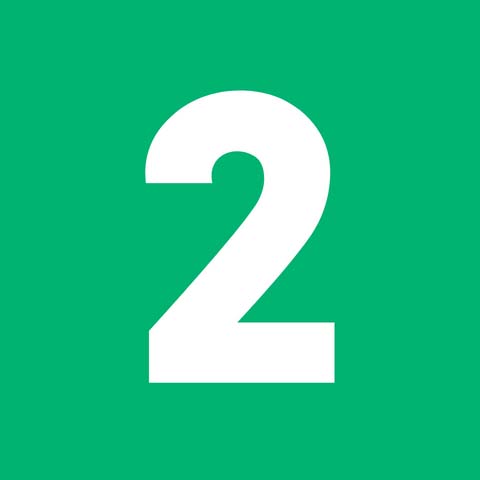 awesome products
Browse the available items and add to cart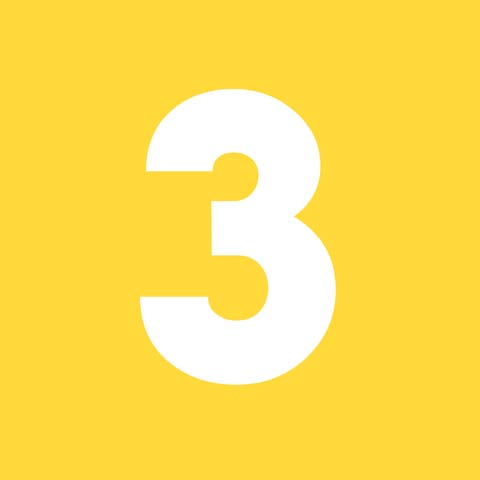 fast checkout
Enter the event information and pay a small deposit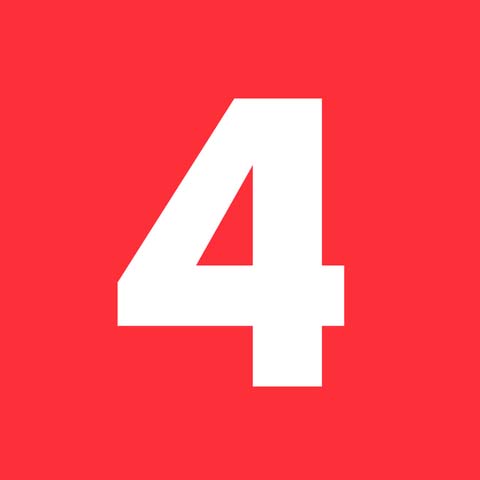 We Deliver

We deliver, set up, and pick up for FREE!
Elevating Every Peachtree Corners Event: Schools, Churches, and Beyond!
Jump and Slide isn't simply a party rental company. We're your joy-bringers, your memory-makers, and the pulse behind every ecstatic cheer and delighted laughter. Those moments where children's giggles rise in symphony, where the anticipation in their eyes is palpable, and the community spirit binds us all? That's our masterpiece. That's our passion.

Our team, a spirited bunch of party aficionados, is devoted to turning your local festivity or bash into a memorable affair. Dive into our diverse selection of inflatable rentals, whether you crave the exhilaration of our towering water slide bounce house, the leaps and bounds in our bounce house rental, or the playful competition our obstacle course rental offers. Peachtree Corners' parks and schoolyards will be transformed into arenas of boundless joy, with folks of all ages scaling, jumping, and sprinting to their heart's content. Crafting these unforgettable moments? That's our forte.

But remember, it's not just about the thrill or the bounce with us. It's about moments frozen in time, about tales narrated across generations, and about a community that comes together to celebrate, challenge, and cherish. It's about the legacy of laughter, camaraderie, and unbridled fun.

So, Peachtree Corners, is your community ready for an upgrade? Fancy converting your local event into the talk of the town? Dive into our water slide rental, bounce house, obstacle course rental offerings, and more – let your event fantasies take flight. Be it a school event, a local festival, a church gathering, or a sunny day made special, we're your partners in fun.

At Jump and Slide, we're not just about renting inflatables. We're the crafters of euphoria, the curators of celebration. We bring the zest, the zeal, and the zestful memories right to your doorstep. So, gear up Peachtree Corners! Let's dive into a world of jumps, slides, and unparalleled merriment.



Do You Deliver Inflatable Rentals Near Me In Peachtree Corners?
The answer is Yes! Jump and Slide is the #1 supplier in GA of Inflatable Party Rentals such as Bounce Houses, Water Slides, Interactive Games, Obstacle Courses, Dry Slides, Carnival Games, Inflatable Games, Tables and Chairs, Concession Equipment, Event Extras, and much more! Rent your next inflatable rental with Jump and Slide and get ready to party!

Click here to see a complete list of our delivery areas!
Our Service Area
Proud to Serve The Following Areas:
If your party or event is beyond that radius, just let us know! We may be able to make special accommodations to suit your event.
NOTE: Fees may vary depending on how far you are outside our service area.
https://www.google.com/maps/embed?pb=!1m18!1m12!1m3!1d52947.97442709263!2d-84.25524159539391!3d33.960454341385464!2m3!1f0!2f0!3f0!3m2!1i1024!2i768!4f13.1!3m3!1m2!1s0x88f5a106db9d1341%3A0x5be48008bfc6da6d!2sPeachtree%20Corners%2C%20GA!5e0!3m2!1sen!2sus!4v1667477965378!5m2!1sen!2sus
What customers say about Jump and Slide
Easy 24/7 Online Ordering
Select the Date and Time of your event
Select the items you are interested in
Enter your information
Pay a small deposit or pay in full
It's that simple!
Why Choose Jump and Slide
Great customer service that works with you
Always receiving new inventory
Inspected by Manufacturer Certified Repair Technicians
All of our equipment is high quality, clean, and sanitized
FREE delivery with guaranteed on-time delivery and set up
Jump and Slide Customers Often Shop For:

Bounce Houses
Get ready to bounce the day away with friends with one of our fun bounce houses. Perfect for everything from birthday parties or even just a fun day with friends. Your kids and guests will thank you for the fun! For added fun, rent a bounce house with slide!

Obstacle Courses
There is no better way to build teamwork and friendships than a few rounds in our obstacle course rentals. Our obstacle course bounce houses are strong enough for older racers yet soft enough for even your youngest jumper!

Water Slides
Ready to make a splash? You're sure to do just that with one of our water slide rentals at your next party or event. These are the perfect way to beat the heat and create lasting memories. We have water slide rentals of all sizes for everyone.
Jump and Slide' Commitment To Excellence
At Jump and Slide, our promise of unparalleled service isn't merely words—it's our driving principle. Beyond being a party rental company, we envision ourselves as artisans of joy, sculptors of laughter, and creators of enduring memories. This vision guides us in upholding the highest benchmarks in quality, safety, and customer satisfaction.

The caliber of our offerings is a testament to our commitment. Dive into our varied collection of inflatable rentals, from popular picks like the inflatable bounce house, water slide rental, water slide bounce house, inflatable game rental, to the exhilarating inflatable obstacle course. Each piece in our array is curated for its durability, safety quotient, and sheer fun potential. Every Peachtree Corners event, whether it's a celebratory birthday, spirited school fest, heartwarming church event, or noble fundraiser, deserves only the finest—and that's our pledge.

Safety Above All

For Jump and Slide, safety isn't just a checklist—it's a vow. We recognize the profound trust you place in us, prioritizing the well-being of your attendees. Our inflatables undergo meticulous examinations and sanitation post each use. Plus, we're unyielding in our adherence to safety protocols during setup and takedown. Your trust empowers us, and your peace of mind is our reward.

Customer Service Excellence

Our pursuit of excellence is evident in our customer relations. We're firm believers that the journey to an event should be as delightful as the event itself. Our team stands resolute in offering amiable, insightful, and impeccable service. From initial interactions to the concluding goodbyes, we're your steadfast companions, even sweetening the deal with complimentary delivery and setup.

Rooted in Community

Our deep-seated ties to Peachtree Corners enrich our identity. We're fervent in our mission to reciprocate the community's warmth. Every client, to us, is family, deserving of unwavering professionalism and kindness. Our support extends to local educational institutions, spiritual congregations, and communal festivities. Partnering with us isn't just about a service; it's an alliance with a brand that has Peachtree Corners' heart at its core.

Pushing Boundaries

At Jump and Slide, complacency isn't in our vocabulary. We're perennially on the quest for the latest in event amusements, infusing innovative additions into our stock. Each gathering deserves its distinct flair, and our endeavor is to embolden your vision, crafting events that etch lasting imprints.

Our Guarantee

Our commitment embodies our guarantee—a beacon of quality, security, and unparalleled joy. From punctual deliveries to an unwavering dedication to your satisfaction, we've got it covered. Our purpose transcends mere rentals—it's about curating experiences. Dive into the world of Jump and Slide, not just as an event rental company, but as co-authors in scripting merriment. Let's make your next gathering a magnum opus of joy!


Let Jump and Slide Atlanta Help You Craft An Unforgettable Party Adventure
As you set out on your adventure to plan an unforgettable event, remember that Jump and Slide Atlanta is your partner in creating extraordinary party fun. We're not just about inflatables; we're about bringing joy, laughter, and a sense of adventure to every gathering. Our extensive range of rentals goes beyond inflatable bounce house, water slide rental, and obstacle course rental. We also offer concession machine rentals, including popcorn machine rentals, cotton candy machine rentals, and snow cone machine rentals, to add a delightful touch to your event. And don't forget our chair and table rentals, ensuring your guests have a comfortable place to rest, eat, and socialize.

We're proud to serve the greater Atlanta area, transforming backyards, schoolyards, and kids of community event spaces into vibrant party venues. Our commitment to safety, quality, and exceptional customer service is unwavering. We're not just delivering party equipment; we're delivering a promise of excellence, a commitment to our community, and a dedication to creating memorable experiences.

So, whether you're a parent planning a birthday party, a teacher organizing a school field day or festival, or a community event planner arranging a local event, remember: with Jump and Slide Atlanta, you're not just planning a party, you're crafting an adventure. From the thrill of the slide to the comfort of our chairs, from the bounce of our houses to the taste of our concessions, we're here to make your event truly extraordinary. Let's create something magical together!