We Have Your Bounce House Rental
& Waterslide Rental In Duluth
Free Delivery & Set Up
Book Online Now
We Have Your Bounce House Rental
& Waterslide Rental In Duluth
Free Delivery & Set Up
Bounce into a World of Fun with A Spectacular Bounce House Rental
Jump and Slide is your passport to a realm where gravity is a mere suggestion and laughter is the melody that fills the air. Our vibrant collection of bounce houses is the spark that sets the party ablaze and the fuel that keeps the fun roaring.

Can you picture your child's extraordinary day? As guests arrive, their eyes widen at the sight of a towering, vibrant bounce house with slide. The air crackles with anticipation, soon replaced by the infectious sound of laughter and the rhythmic thumping of bouncing feet and children sliding. You exchange a knowing smile with other parents, basking in the satisfaction of being the party superhero.

Our jumpy houses are not just inflatables; they're the launchpads of dreams. Here, superheroes learn to soar, princesses hold court in mid-air, and every leap is a flight of imagination. Our bounce house rental will become the pulsating heart of your Duluth party, radiating waves of joy and crafting memories that will endure.

At Jump and Slide, we're not just purveyors of fun, we're architects of joy. We believe in the kind of joy that makes you lose track of time, where the only agenda is to keep the bounce alive. Whether you're planning an intimate birthday party, a neighborhood gathering, or a day of backyard bliss, our bounce house rental is your passport to an unforgettable adventure. With Jump and Slide, you're not just throwing a party, you're launching an epic adventure, one bounce at a time!
Dive into Fun: Unforgettable Waterslide Adventures Await
Calling all party enthusiasts and parents eager to elevate their next Duluth area event into a wet and wild water wonderland! Welcome to Jump and Slide Atlanta, your ultimate destination for a thrilling water slide experience. Get ready to transform your party into an unforgettable spectacle that will leave everyone in awe and craving more!

Envision a world where laughter echoes, water splashes rhythmically, and excitement is the norm. The sun is shining, and anticipation builds as your young party guests catch a glimpse of our jaw-dropping water bounce house rental poised in the backyard. Our towering marvel of water fun beckons you with vibrant colors and thrilling slides. It's a sight that'll make everyone's heart jump for joy and your inner child scream with delight!

Your young party guests will climb to the top of the tallest slide, feeling a rush of adrenaline coursing as they anticipate their next move. The view from up there is nothing short of spectacular—a panorama of joy and exhilaration that stretches as far as the eye can see. With a deep breath, then a plunge, they will soar down at lightning speed with the sound of rushing water. Pure bliss!

But it's not just about the inflatable water slide rentals. It's about the magical memories you'll create with your loved ones. The look of pure happiness on your child's face as they triumphantly conquer the slide. The friendly competition between friends as they race to the bottom. And the refreshing splash that provides sweet relief on a scorching hot Duluth area summer day makes it all worth it.

With Jump and Slide Atlanta, you're not just renting a water slide, you're creating a splash-filled adventure that will be remembered for a lifetime!
Order-by-Date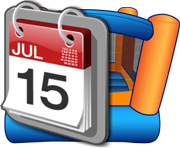 Bounce Houses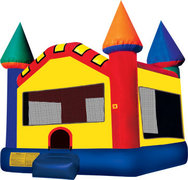 Interactive Games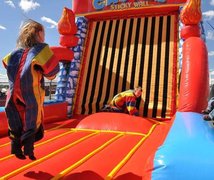 Dry Slides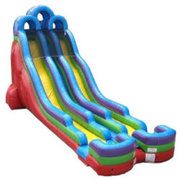 Water Slides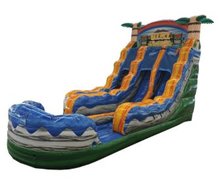 Event Extras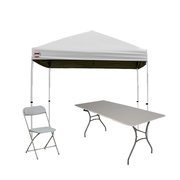 Throw An Epic Duluth Area Event
Jump and Slide is Your Party Planning Partner
Welcome to Jump and Slide, the epicenter of fun and excitement in the vibrant city of Duluth! We are the go-to experts for your party needs, offering everything from abounce house and bounce houses with slides to water slides, inflatable game rentals, and obstacle course rentals. We're here to turn your Duluth event into a joy-filled extravaganza! And to sweeten the deal, we also provide a variety of concession rental machines and chair and table rentals for your convenience.

Prepare to be amazed as your backyard, school festival, or church function transforms into a wonderland of inflatable fun. The air fills with laughter and gasps of delight as kids (and kids at heart!) explore our bounce houses with water slides. As a parent or party planner, you've just become the star of the show!

At Jump and Slide, we believe in the power of play. We believe that every party should be an adventure, and every adventure should be filled with laughter and fun. So whether you're planning a birthday bash, a school festival, a church function, or a backyard party, let us bring the fun to you.

So come on, Duluth! Let's jump, slide, and bounce our way to the best party ever! With Jump and Slide Atlanta, every event is an adventure waiting to happen.
Simple Online Booking For Your Bounce House Rental, Water Slide Rental, And More!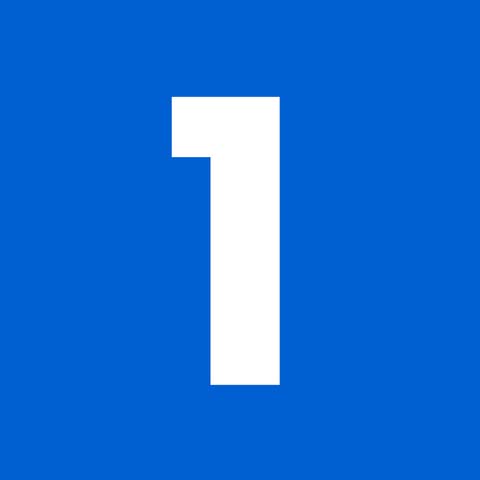 Easy Scheduling
Choose a full day or weekend long rental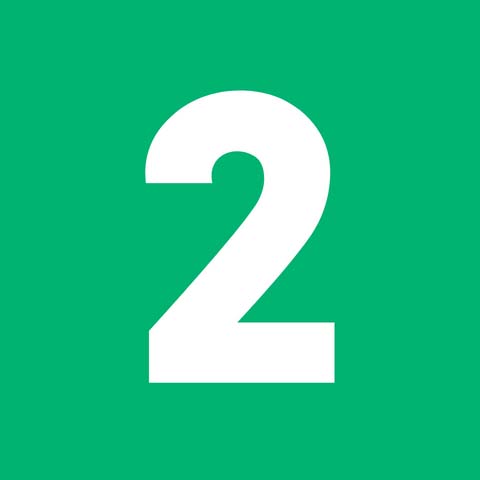 awesome products
Browse the available items and add to cart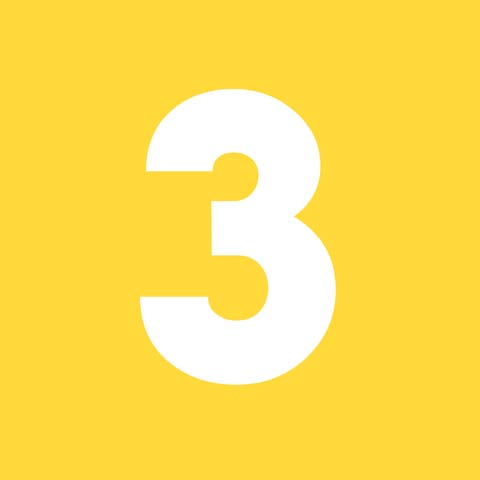 fast checkout
Enter the event information and pay a small deposit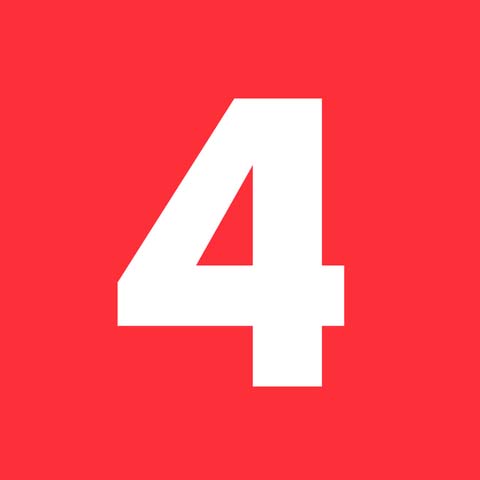 We Deliver

We deliver, set up, and pick up for FREE!
Community Fun Amplified When You Rent With Jump and Slide!
Jump and Slide Atlanta is more than just a party rental company; we're your partner in creating unforgettable moments of joy and laughter. We're about those magical instances when time seems to pause, and pure delight and laughter fill the air. We're about the sound of infectious laughter echoing through the schoolyard, the sight of students' faces beaming with excitement, and the feeling of your Duluth area community that comes from shared fun.

Our dedicated team of party enthusiasts is committed to elevating your community festival or event from a simple gathering to an unforgettable celebration. We offer a variety of inflatable rentals, from a towering water slide bounce house to a jumpy house that takes fun to a whole new level, to obstacle course rentals that test each participant's agility. Picture your schoolyard or Duluth area city park transforming into a thrilling amusement park, with kids and parents alike climbing, bouncing, and racing their way to the finish line. These are the moments we live for, and we can't wait to help you create them.

But our mission goes beyond the thrill of the slide or the bounce of the house. We're in the business of creating memories that last a lifetime. We're about the stories that will be shared and reshared for years to come, about the most epic community event ever, and about the time when everyone united to laugh, play, and make a splash.

Are you ready to take your Duluth area community event to the next level? Are you prepared to transform your school or neighborhood event into an experience that will be remembered? Explore our water slide rental, bounce house rental, obstacle course rental inventory, and more, and let your imagination soar. Whether you're planning a school field day or community festival, a church function, a fundraising event, or just a fun day under the sun, we're here to help you make a splash.

At Jump and Slide Atlanta, we do more than rent inflatables; we bring party dreams to life. We deliver the fun, the excitement, and the joy to you, creating experiences that will be treasured forever. So come on, Atlanta, let's jump, slide, and make a splash together!

Do You Deliver Inflatable Rentals Near Me In Duluth?
The answer is Yes! Jump and Slide is the #1 supplier in GA of Inflatable Party Rentals such as Bounce Houses, Water Slides, Interactive Games, Obstacle Courses, Dry Slides, Carnival Games, Inflatable Games, Tables and Chairs, Concession Equipment, Event Extras, and much more! Rent your next inflatable rental with Jump and Slide and get ready to party!

Click here to see a complete list of our delivery areas!
Our Service Area
Proud to Serve The Following Areas:
If your party or event is beyond that radius, just let us know! We may be able to make special accommodations to suit your event.
NOTE: Fees may vary depending on how far you are outside our service area.
https://www.google.com/maps/embed?pb=!1m18!1m12!1m3!1d105846.62690938737!2d-84.28199418023516!3d34.00005660843033!2m3!1f0!2f0!3f0!3m2!1i1024!2i768!4f13.1!3m3!1m2!1s0x88f5981d72a575a3%3A0x8526c08a3ce2d8e3!2sDuluth%2C%20GA!5e0!3m2!1sen!2sus!4v1667477919715!5m2!1sen!2sus
What customers say about Jump and Slide
Easy 24/7 Online Ordering
Select the Date and Time of your event
Select the items you are interested in
Enter your information
Pay a small deposit or pay in full
It's that simple!
Why Choose Jump and Slide
Great customer service that works with you
Always receiving new inventory
Inspected by Manufacturer Certified Repair Technicians
All of our equipment is high quality, clean, and sanitized
FREE delivery with guaranteed on-time delivery and set up
Jump and Slide Customers Often Shop For:

Bounce Houses
Get ready to bounce the day away with friends with one of our fun jump houses. Perfect for everything from birthday parties or even just a fun day with friends. Your kids and guests will thank you for the fun! For added fun, rent a bouncy house with slide!

Obstacle Courses
There is no better way to build teamwork and friendships than a few rounds in our obstacle course rentals. Our obstacle course bounce house rentals are strong enough for older racers yet soft enough for even your youngest jumper!

Water Slides
Ready to make a splash? You're sure to do just that with one of our water slide rentals at your next party or event. These are the perfect way to beat the heat and create lasting memories. We have water slides of all sizes for everyone.
Jump and Slide' Commitment To Excellence
At Jump and Slide Atlanta, our pledge to excellence is not just a statement; it's the cornerstone of our operations. We're not merely a party rental company; we're in the business of crafting joy, laughter, and memories that last a lifetime. To achieve this, we adhere to the highest standards of quality, safety, and customer service.

Our dedication to excellence is reflected in the quality of our offerings. We provide a diverse range of inflatable rentals, including crowd favorites like inflatable bounce house rentals, a water slide rental, water slide bounce house, inflatable game rental, and inflatable obstacle course. Each item in our inventory is handpicked for its robustness, safety features, and fun factor. We believe that every Atlanta area event, be it a birthday bash, a school festival, a fundraising event, or a church function, deserves nothing but the best. And that's precisely what we deliver.

Safety is Paramount

At Jump and Slide Atlanta, safety is not just a priority; it's a commitment. We understand that when you choose our services, you're entrusting us with the safety of your guests. That's why we go the extra mile to ensure our products are safe and reliable. All our inflatables undergo rigorous inspection and cleaning after each use, and we strictly adhere to safety guidelines during setup and takedown. When you choose us, you can have peace of mind knowing you're in safe hands.

Exemplary Customer Service

Our dedication to excellence is also evident in our customer service. We believe that planning a party should be as enjoyable and stress-free as the event itself. That's why our team is committed to providing friendly, helpful, and professional service at every step. From the moment you reach out to us to the moment we pack up your rentals, we're here to make your experience with us a delight. Plus, we offer free delivery and setup, making your party planning even more convenient.

Community-Focused

We take pride in being a part of the Atlanta community, and we're committed to giving back. We believe in treating all customers with the same level of professionalism as if you were part of our family. We also believe in supporting local schools, churches, and community events. When you rent from us, you're not just getting a party rental; you're supporting a company that genuinely cares about its community.

Innovation and Excitement

At Jump and Slide Atlanta, we're always striving to add more fun and excitement to your events. We stay abreast of the latest trends in party rentals and consistently incorporate new, innovative products into our inventory. We believe that every party should be unique, and we're here to help you create an event that your guests will remember for years to come.

Our Assurance to You

Our commitment to excellence is our assurance to you. It's our promise to provide you with high-quality, safe, and fun party rentals. It's our promise to deliver exceptional customer service, including our on-time delivery guarantee, to ensure your event starts without a hitch. And most importantly, it's our promise to help you create an event that's filled with joy, laughter, and unforgettable memories. At Jump and Slide Atlanta, we're not just about delivering inflatable rentals; we're about delivering experiences, and we're committed to making your next event the best one yet.

At Jump and Slide Atlanta, we're more than just an event rental company; we're your partner in creating fun. And we're committed to making your next event the best one yet.
Let Jump and Slide Atlanta Help You Craft An Unforgettable Party Adventure
As you set out on your adventure to plan an unforgettable event, remember that Jump and Slide Atlanta is your partner in creating extraordinary party fun. We're not just about inflatables; we're about bringing joy, laughter, and a sense of adventure to every gathering. Our extensive range of rentals goes beyond a bounce house rental, water slide rental, and obstacle course rental. We also offer concession machine rentals, including popcorn machine rentals, cotton candy machine rentals, and snow cone machine rentals, to add a delightful touch to your event. And don't forget our chair and table rentals, ensuring your guests have a comfortable place to rest, eat, and socialize.

We're proud to serve the greater Atlanta area, transforming backyards, schoolyards, and kids of community event spaces into vibrant party venues. Our commitment to safety, quality, and exceptional customer service is unwavering. We're not just delivering party equipment; we're delivering a promise of excellence, a commitment to our community, and a dedication to creating memorable experiences.

So, whether you're a parent planning a birthday party, a teacher organizing a school field day or festival, or a community event planner arranging a local event, remember: with Jump and Slide Atlanta, you're not just planning a party, you're crafting an adventure. From the thrill of the slide to the comfort of our chairs, from the bounce of our houses to the taste of our concessions, we're here to make your event truly extraordinary. Let's create something magical together!