We Have Your Bounce House Rental
& Water Slide Rental In Decatur
Free Delivery & Set Up
Book Online Now
We Have Your Favorite Bounce House Rental & Water Slide Rental In Decatur
Free Delivery & Set Up
Why Settle for Ordinary? Rent a Bounce House with Jump and Slide!
Hey Decatur, what's cookin'? Ready to elevate your next gathering from "meh" to "OMG, this is epic!"? Introducing Jump and Slide—your party rental gurus for all things fun and fabulous! We're the confetti cannon that turns your regular ol' event into the talk of the town.

But wait, there's more! We're not just about launching you sky-high in our epic bounce houses or sending you zooming down our splash-tastic water slides—though, let's be honest, that's a major win. We're the masters of hearty laughs, infectious smiles, and moments that'll have you saying, "Did that just happen?!" When your space is echoing with the sweet sound of happiness, we know we're doing something right!

Hold the phone, we're not your run-of-the-mill party supply depot. Uh-uh, we're the pulse of Decatur's most unforgettable fiestas. Imagine us as your ultra-cool, fun-loving neighbor—the one everyone wants to be BFFs with. Got a surprise birthday in the works, a block party that'll make headlines, or a weekend BBQ that'll be legendary? We're your wingman. With our jaw-dropping inflatable bounce house rentals, we're committed to making every event a smash hit, no matter the guest list.

From your kiddos to your kickin' grandparents, everyone's gonna have a blast when Jump and Slide rolls in. The memories made with our bounce house rentals are the ones that'll be hashtagged, liked, and shared for eons.

So, Decatur, are you ready to make some magic? Leap into the extraordinary world of Jump and Slide, where we turn your every day into a day you'll want to shout about from the rooftops!
Splash into Decatur's Premier Water Slide Rental Experience!
Immerse yourself in the invigorating world of Jump and Slide's water slide rentals, specially selected for Decatur's sunlit afternoons. As the community comes alive with the sounds of summer and the sun graces the streets, our water slides stand as the epitome of cool, enticing everyone to jump in and shake off the heat. We are the engineers of ceaseless joy and the instigators of memorable summer escapades.

From easy-going slopes that entice the little ones to adrenaline-pumping descents that test the courage of the bold, our water slide rentals meet every thrill-seeker's needs. Each trip down is met with eyes wide open, even wider smiles, and an insatiable desire to relive the excitement.

Ever envisioned your backyard as Decatur's top water hotspot? With Jump and Slide, we make that dream a tangible reality. Our iconic water slides have been the centerpiece of countless Decatur celebrations, morphing regular hangouts into events that will be talked about for ages. Whether it's a significant birthday, a community-wide fiesta, or a last-minute weekend splash, our slides deliver the wow factor!

But it goes beyond our water slide rentals. We help you create treasured memories, the moments when families unite, and the stories that will be shared for generations. So, Decatur, are you prepared to leap into a world of aquatic adventure with our exceptional water slide rentals? With Jump and Slide as your ally, every gathering turns into a legendary affair. Dive in, Decatur, and let the festivities begin!
Order-by-Date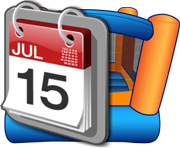 Bounce Houses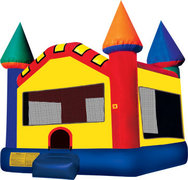 Interactive Games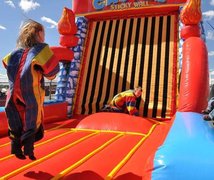 Dry Slides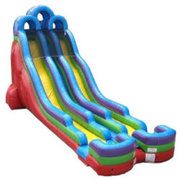 Water Slides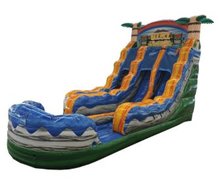 Event Extras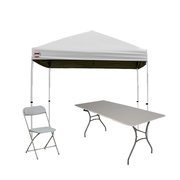 Crafting Epic Celebrations: Welcome to Decatur's Party Playground!
Where Every Festivity Takes Flight with Our Bounce Houses and Water Slides!
Hello, Decatur party aficionados! Step right into Jump and Slide's wonderland, where we're on a mission to supercharge every bash, gala, and soiree. Let's infuse the city with exuberance, one bounce house rental at a time. Our toolkit? A captivating lineup of bounce house rentals and adrenaline-pumping inflatable water slide rentals, interactive inflatable game rentals, carnival game rentals, and for the daring among you, our obstacle course bounce houses. To top it all off, we've got concession machines and all the must-have chairs and tables to get every party detail just right.

Visualize Decatur's communal spaces—the peaceful parks, vibrant school fields, and lively church events—transforming into epicenters of sheer happiness. The atmosphere buzzes with the melody of laughter and the twinkle in everyone's eyes as they plunge into our water bounce house rentals. Collaborating with Jump and Slide is more than just hosting a gathering; it's about crafting indelible memories, setting a new gold standard in event planning, and earning your title as the ultimate "party virtuoso."

Here at Jump and Slide, we specialize in moments to remember. The electrifying shriek before a zip down our water slides, the fluttering excitement before the first boing in our bounce houses, and the priceless memories that are created in those magical intervals. It's all about the heartbeats, the laughter, and the communal experiences that make life extraordinary. Every moment is a gem, every laugh a harmonious tune, and every memory a cherished keepsake.

For us, each Decatur celebration is a quest, an adventure in the making. Whether it's a jubilant child's birthday, school activities, church events, or casual neighborhood gatherings, we're all about adding a sprinkle of our own enchantment. Why be content with the usual when a realm of awe-striking thrills is within reach?

So, Decatur, are you primed for an adventure into the incredible? Ready to venture into a sanctuary where the fun is endless? With Jump and Slide as your co-pilot, mark that upcoming date because it's not just another day—it's a chapter in your epic tale of joy. Dive in, and let's create some legendary moments together!
Simple Online Booking For Your Bounce House, Water Slide, And More!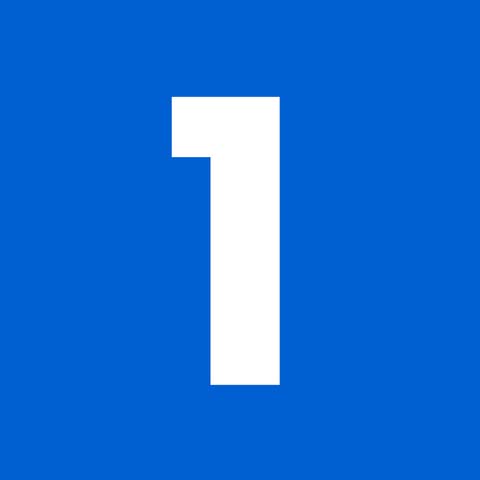 Easy Scheduling
Choose a full day or weekend long rental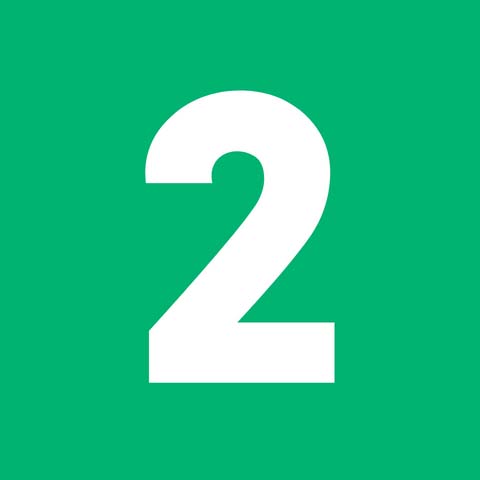 awesome products
Browse the available items and add to cart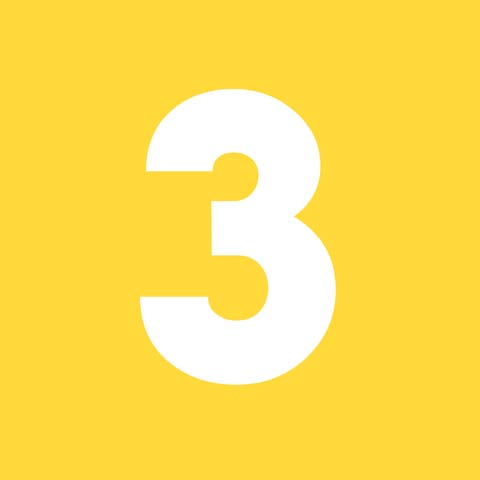 fast checkout
Enter the event information and pay a small deposit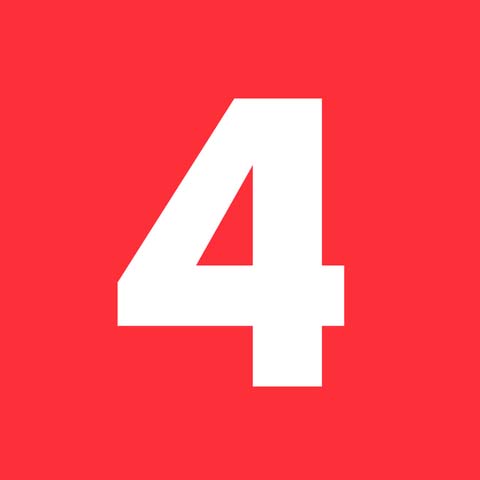 We Deliver

We deliver, set up, and pick up for FREE!
Strengthening Community Bonds with Elevated Fun: Bounce Houses and Water Slides Galore!
Hey Decatur, ever pondered how the most unassuming moments can knit a community together? How a shared chuckle, a communal celebration, and collective experiences can turn a neighborhood into a close-knit family? At Jump and Slide, we're privileged to see this community bonding happen all the time, and it fills us with immense pride!

Our mission is more than just being the go-to for exceptional party rentals. We strive to be the spark that sets community spirit ablaze. Our water slide rentals aren't just inflatable water zones; they're the arenas where friendships take root, where hesitant greetings turn into hearty laughter, and where families from opposite ends of the block grow as close as next-door neighbors.

When our bounce house rentals rise in Decatur's yards, they are inflated to become the beginnings of epic stories and friendships, renewed connections, and moments that will be talked about for years to come. Our obstacle course rentals? They're a celebration of unity, a space for mutual encouragement, and a testament to community pride.

In the heart of Decatur, amidst the city's dynamic atmosphere, we find our calling. With every bounce house rental and water slide rental we deploy, we envision communities growing tighter, more shared experiences, and an ever-widening mosaic of collective memories. Our role? We're the subtle backdrop, the silent orchestrators of these amazing connections.

So, as you prepare for your upcoming event, remember that Jump and Slide is helping you plan a day of entertainment. You're cultivating connections, reinforcing community bonds, and shaping the unfolding narrative of Decatur. And we're absolutely thrilled to be a chapter in your community's story!

Do You Deliver Inflatable Rentals Near Me In Decatur?
The answer is Yes! Jump and Slide is the #1 supplier in GA of Inflatable Party Rentals such as Bounce Houses, Water Slides, Interactive Games, Obstacle Courses, Dry Slides, Carnival Games, Inflatable Games, Tables and Chairs, Concession Equipment, Event Extras, and much more! Rent your next inflatable rental with Jump and Slide and get ready to party!

Click here to see a complete list of our delivery areas!
Our Service Area
Proud to Serve The Following Areas:
If your party or event is beyond that radius, just let us know! We may be able to make special accommodations to suit your event.
NOTE: Fees may vary depending on how far you are outside our service area.
https://www.google.com/maps/embed?pb=!1m18!1m12!1m3!1d26532.486568472108!2d-84.31444355437311!3d33.77201301370113!2m3!1f0!2f0!3f0!3m2!1i1024!2i768!4f13.1!3m3!1m2!1s0x88f5073c14fe20e9%3A0x3152e0dc7cd17800!2sDecatur%2C%20GA%2030030!5e0!3m2!1sen!2sus!4v1667477906731!5m2!1sen!2sus
What customers say about Jump and Slide
Easy 24/7 Online Ordering
Select the Date and Time of your event
Select the items you are interested in
Enter your information
Pay a small deposit or pay in full
It's that simple!
Why Choose Jump and Slide
Great customer service that works with you
Always receiving new inventory
Inspected by Manufacturer Certified Repair Technicians
All of our equipment is high quality, clean, and sanitized
FREE delivery with guaranteed on-time delivery and set up
Jump and Slide Customers Often Shop For:

Bounce Houses
Get ready to bounce the day away with friends with one of our fun bounce houses. Perfect for everything from birthday parties or even just a fun day with friends. Your kids and guests will thank you for the fun! For added fun, rent a bounce house with slide!

Obstacle Courses
There is no better way to build teamwork and friendships than a few rounds in our obstacle course rentals. Our obstacle course bounce houses are strong enough for older racers yet soft enough for even your youngest jumper!

Water Slides
Ready to make a splash? You're sure to do just that with one of our water slide rentals at your next party or event. These are the perfect way to beat the heat and create lasting memories. We have water slide rentals of all sizes for everyone.
Jump and Slide' Commitment To Excellence
At Jump and Slide, we're not just an inflatable party rental company, we're the heartbeat of Decatur's unforgettable celebrations. Beyond being a party rental company, we're the orchestrators of joy, the weavers of wonder, and the heralds of jubilation. Each inflatable we showcase, every inflatable rental we offer, is imbued with our passion for bringing smiles to the community.

Dive into our eclectic collection of party rentals: from the evergreen appeal of the inflatable bounce house rental, the exhilarating thrill of the water slide rental, to the adventurous challenges of our inflatable obstacle course. Each selection is designed for its perfect fusion of fun, safety, and durability. Whether it's an exuberant birthday celebration, a lively school carnival, a church fest, or a community fair in Decatur, our commitment to delivering the best is unwavering.

Safety, Our Uncompromising Promise

For Jump and Slide, safety isn't just an absolute—it's a pledge. We're acutely aware of the trust you invest in us. Hence, our bounce houses, water slides, obstacle courses, and other inflatable rentals are rigorously inspected and sanitized after each event. Moreover, our resolve to adhere to stringent safety protocols during setup and take down is steadfast. Your trust inspires us, and your peace of mind is our ultimate reward.

Mastering Exceptional Customer Relations

The joy-filled journey with Jump and Slide starts well before the day of the event. Our dedicated team ensures that every interaction, from the initial inquiry to the event's conclusion, is marked by attentiveness, professionalism, and warmth. Plus, take advantage of our extra perks like free delivery and setup.

Deeply Connected to Decatur

Our bonds with Decatur go beyond the professional realm—they're deeply personal. This vibrant community has shaped our core and character. For us, each client is not just a business interaction, you are a part of the larger Decatur family. We're honored to support local schools, churches, and community events, mirroring Decatur's spirit of unity in everything we do.

Innovating Festivity

Complacency isn't in our DNA. At Jump and Slide, we're continually scouting for the freshest and most captivating additions to elevate your events. Every Decatur gathering deserves its unique stamp, and we're here to help you leave an unforgettable impression.

The Jump and Slide Commitment

Our promise to you is rock-solid: unmatched quality, relentless dedication, and endless fun. More than just a party rental company, we aim to co-create splendid memories with you. Join us in this grand narrative of celebration. Ready to redefine Decatur's party scene?
Let Jump and Slide Atlanta Help You Craft An Unforgettable Party Adventure
As you set out on your adventure to plan an unforgettable event, remember that Jump and Slide Atlanta is your partner in creating extraordinary party fun. We're not just about inflatables; we're about bringing joy, laughter, and a sense of adventure to every gathering. Our extensive range of rentals goes beyond inflatable bounce house, water slide rental, and obstacle course rental. We also offer concession machine rentals, including popcorn machine rentals, cotton candy machine rentals, and snow cone machine rentals, to add a delightful touch to your event. And don't forget our chair and table rentals, ensuring your guests have a comfortable place to rest, eat, and socialize.

We're proud to serve the greater Atlanta area, transforming backyards, schoolyards, and kids of community event spaces into vibrant party venues. Our commitment to safety, quality, and exceptional customer service is unwavering. We're not just delivering party equipment; we're delivering a promise of excellence, a commitment to our community, and a dedication to creating memorable experiences.

So, whether you're a parent planning a birthday party, a teacher organizing a school field day or festival, or a community event planner arranging a local event, remember: with Jump and Slide Atlanta, you're not just planning a party, you're crafting an adventure. From the thrill of the slide to the comfort of our chairs, from the bounce of our houses to the taste of our concessions, we're here to make your event truly extraordinary. Let's create something magical together!