We Have Your Bounce House Rental
& Water Slide Rental In Brookhaven
Free Delivery & Set Up
Book Online Now
We Have Your Favorite Bounce House Rental & Water Slide Rental In Brookhaven
Free Delivery & Set Up
Get Ready to Bounce into the Best Brookhaven Party of Your Life with Jump and Slide
Woo-hoo, Brookhaven peeps! Ready to amp up the fun at your next shindig? Meet Jump and Slide—your local wizards of WOW! Think of us as the cherry on top that transforms your everyday get-together into a legendary fiesta.

But hold up, we're not just about making you soar sky high in our bounce house rentals or giving you the thrill of a lifetime on our rad water slides—though, let's be real, that's a big slice of the fun pie. We're in the business of belly laughs, ear-to-ear grins, and moments you'll be talking about for years. When your space is buzzing with the sound of pure joy, we know we're nailing it!

Listen, we're not just another "rent some stuff for your party" gig. Nah, we're the lifeblood of Brookhaven's most buzzworthy bashes. Picture us as that super cool neighbor you always wanted—the one with all the must-have toys and gadgets that make you the talk of the town. Planning a surprise birthday bash, a block party that'll be the envy of all, or a weekend BBQ that'll go down in history? We've got you covered. With our mind-blowing inflatable bounce house rentals, we're on a mission to make every event a hit, no matter the size.

From your tiny tots to your awesome grandma, no one's leaving without a smile when Jump and Slide is on the scene. The memories crafted with our bounce house rentals are the ones that'll be retold and relived for ages.

So, Brookhaven, what's the plan for your next epic adventure? Bounce into the universe of Jump and Slide, where we're all about morphing your average days into moments you'll treasure forever with an awesome bounce house rental.
Dive into Brookhaven's Ultimate Water Slide Wonderland!
Swoosh into the exhilarating universe of Jump and Slide's water slides, handpicked for Brookhaven's sun-soaked days. When the town is humming with the sounds of summer and the sun is painting the streets gold, our water slide rentals emerge as the oasis of chill, beckoning all to plunge in and beat the heat. We're the architects of endless giggles and the creators of indelible summer stories.

From gentle glides that call out to the little ones to heart-pounding plunges that dare the fearless teens, our water slide rentals satisfy every adventurous soul. Each descent is greeted with widened eyes, broader grins, and an irrepressible urge to experience the thrill once more.

Ever pictured your backyard as Brookhaven go-to water park? With Jump and Slide, that dream morphs into reality. Our legendary water slides have been the highlight of numerous Brookhaven festivities, transforming ordinary gatherings into events for the books. Whether it's a landmark birthday, a community fest, or an impromptu weekend splash-fest, our water slide rentals bring the awe!

But it's not just about the water slides – it's about the cherished memories we help forge, the times when families unite, and the tales that will be told and retold. So, Brookhaven, are you set to plunge into a realm of splash-tastic excitement with our amazing water slide rentals? With Jump and Slide in your corner, every occasion becomes the stuff of legends. Dive in, Brookhaven, and let the good times flow!
Order-by-Date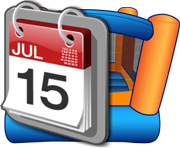 Bounce Houses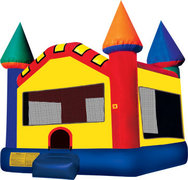 Interactive Games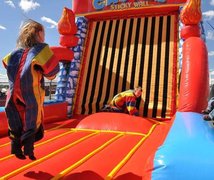 Dry Slides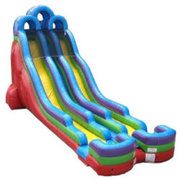 Water Slides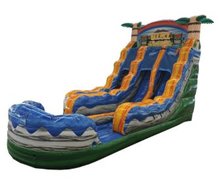 Event Extras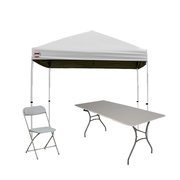 Creating Experiences: Step into Brookhaven's Ultimate Party Zone!
Where Every Celebration Springs to Life with Bounce Houses and Water Slides!
Let's color the town with delight, one bounce house rental at a time. What's in our inventory? An amazing selection of bounce house rentals, water slide bounce houses and inflatable water slides that make a splash, dynamic inflatable game rentals, and for those who love a challenge—our obstacle course bounce houses. And don't forget, we've got concession rental machines plus all the essential chairs and tables to perfect every party detail.

Imagine Brookhaven's community spots—the tranquil parks, bustling school venues, and spirited church events—morphing into playgrounds of boundless joy. The air fills with the sounds of laughter, and eyes light up at the sight of our bounce house rentals. Teaming up with Jump and Slide isn't just about throwing a party; it's about creating lasting memories, raising the bar in event planning, and establishing yourself as the go-to "party maestro."

At Jump and Slide, we deal in unforgettable moments. The thrill-filled scream before a water slide rental, the tingling excitement before the first bounce, and the cherished memories that fill the gaps. It's about the gear we provide and the heartbeats, the chuckles, and the shared experiences that make life richer. Each moment is invaluable, every laugh a symphony, and every memory a treasure.

For us, each Brookhaven party is a journey, an unfolding adventure. Whether it's a child's joyous birthday celebration, school events, church functions, or just a neighborhood get-together, we're committed to sprinkling a dash of our magic. Why settle for ordinary when a universe of jaw-dropping excitement is just a bounce away?

So, Brookhaven, are you ready for a leap into the extraordinary? Keen to explore a haven where the fun never stops? With Jump and Slide as your partner, circle that date on your calendar, because your upcoming event is not just another day—it's a milestone in your saga of happiness. Dive in, and let's etch some legendary moments into the annals of time!

Simple Online Booking For Your Bounce House Rental, Water Slide Rental, And More!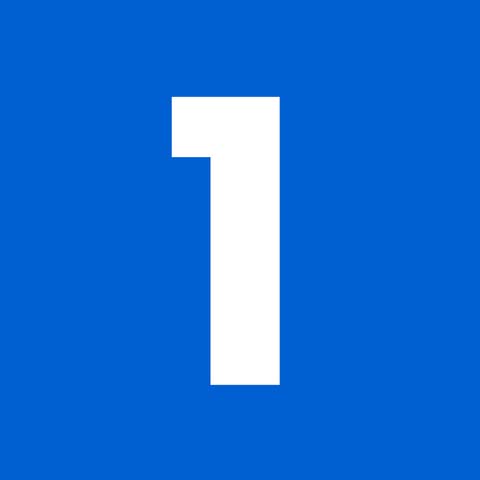 Easy Scheduling
Choose a full day or weekend long rental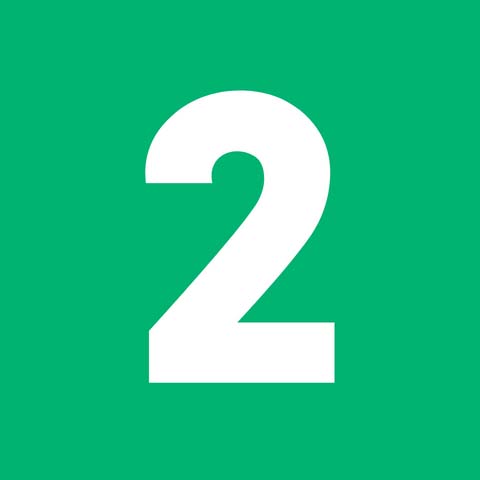 awesome products
Browse the available items and add to cart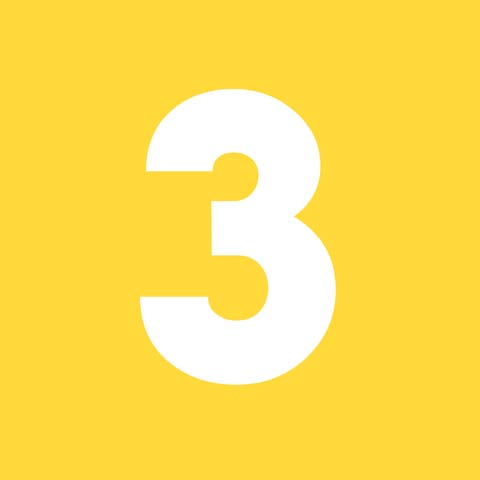 fast checkout
Enter the event information and pay a small deposit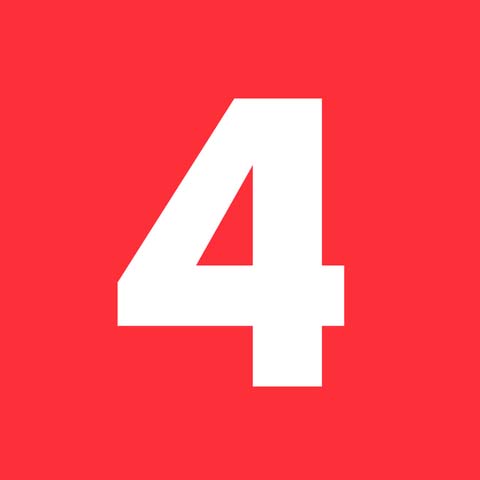 We Deliver

We deliver, set up, and pick up for FREE!
Community Connections and Sky-High Fun with Bounce Houses and Water Slides!
Hey Brookhaven, have you ever realized how the simplest moments can stitch together the essence of a community? How do collective laughter, mutual celebrations, and shared experiences turn neighbors into something resembling a family? At Jump and Slide, we witness this magic regularly, and it fills us with joy!

Our mission transcends merely providing stellar party rentals. We aspire to be the catalyst that fuels community camaraderie. Our water slide rentals create fun times where friendships flourish, where timid greetings evolve into enthusiastic high-fives, and where families from across the way become as tight-knit as those living next door.

When our bounce house rentals inflate on Brookhaven lawns are filled up with air, they become vessels for future stories of newfound friendships, reinvigorated connections, and moments that will be cherished forever. Our obstacle course rentals? They're a tribute to the spirit of unity, a platform for cheering each other on and basking in community pride.

In the core of Brookhaven, amid the city's pulsating energy, we discover our raison d'être. With each bounce house and water slide we deliver, we picture communities growing closer, more sunsets enjoyed together, and an ever-expanding quilt of shared memories. Our role in all this? We're the unassuming backdrop, the quiet enablers of these wonderful relationships.

So, as you gear up for your next event, keep in mind that with Jump and Slide, you're doing more than just orchestrating a day of amusement. You're nurturing relationships, fortifying community bonds, and contributing to Brookhaven's unfolding story. And we couldn't be more excited to play a role in your narrative!

Do You Deliver Inflatable Rentals Near Me In Brookhaven?
The answer is Yes! Jump and Slide is the #1 supplier in GA of Inflatable Party Rentals such as Bounce Houses, Water Slides, Interactive Games, Obstacle Courses, Dry Slides, Carnival Games, Inflatable Games, Tables and Chairs, Concession Equipment, Event Extras, and much more! Rent your next inflatable rental with Jump and Slide and get ready to party!

Click here to see a complete list of our delivery areas!
Our Service Area
Proud to Serve The Following Areas:
If your party or event is beyond that radius, just let us know! We may be able to make special accommodations to suit your event.
NOTE: Fees may vary depending on how far you are outside our service area.
https://www.google.com/maps/embed?pb=!1m18!1m12!1m3!1d53002.73714753978!2d-84.36352579599728!3d33.87236694759334!2m3!1f0!2f0!3f0!3m2!1i1024!2i768!4f13.1!3m3!1m2!1s0x88f5089505f9f565%3A0x851a6587d0c37ec1!2sBrookhaven%2C%20GA!5e0!3m2!1sen!2sus!4v1667477894011!5m2!1sen!2sus
What customers say about Jump and Slide
Easy 24/7 Online Ordering
Select the Date and Time of your event
Select the items you are interested in
Enter your information
Pay a small deposit or pay in full
It's that simple!
Why Choose Jump and Slide
Great customer service that works with you
Always receiving new inventory
Inspected by Manufacturer Certified Repair Technicians
All of our equipment is high quality, clean, and sanitized
FREE delivery with guaranteed on-time delivery and set up
Jump and Slide Customers Often Shop For:

Bounce Houses
Get ready to bounce the day away with friends with one of our fun bounce houses. Perfect for everything from birthday parties or even just a fun day with friends. Your kids and guests will thank you for the fun! For added fun, rent a bounce house with slide!

Obstacle Courses
There is no better way to build teamwork and friendships than a few rounds in our obstacle course rentals. Our obstacle course bounce houses are strong enough for older racers yet soft enough for even your youngest jumper!

Water Slides
Ready to make a splash? You're sure to do just that with one of our water slide rentals at your next party or event. These are the perfect way to beat the heat and create lasting memories. We have water slide rentals of all sizes for everyone.
Jump and Slide' Commitment To Excellence
At Jump and Slide, we're not merely an inflatable party rental company, we're at the core of shaping Brookhaven's most memorable festivities. Beyond providing bounce house rentals and water slide rentals, we're the architects of delight, the spinners of enchantment, and the ambassadors of cheer. Every inflatable we feature and every rental we deliver, is steeped in our joy for spreading happiness across the community.

Explore our diverse range of inflatable party rentals: from the timeless charm of the inflatable bounce house, the adrenaline-pumping excitement of the water slide rental, to the exhilarating trials of our inflatable obstacle course. Each piece is curated for its ideal mix of fun, safety, and resilience. Whether it's a spirited birthday bash, a bustling school fair, a church festivity, or a community gala in Brookhaven, our dedication to excellence is unwavering.

Safety, Our Steadfast Pledge

For Jump and Slide, safety isn't just a guideline—it's a vow. We fully recognize the trust you place in us. As such, our bounce houses, water slides, obstacle courses, and other inflatable rentals undergo meticulous inspection and sanitation after each use. Furthermore, our commitment to upholding rigorous safety measures during both setup and takedown is steadfast. Your trust energizes us, and your peace of mind is our most valued reward.

Excelling in Customer Engagement

The delightful journey with Jump and Slide kicks off long before the main event. Our devoted team ensures that every touchpoint, from the initial contact to the final wrap-up, is characterized by empathy, professionalism, and warmth. Plus, relish our extra perks like free delivery and setup.

Rooted Deeply in Brookhaven

Our connection to Brookhaven is more than just business—it's personal. This lively community has molded our values and identity. Therefore, for us, each client transcends a mere business deal—they're an extension of the larger Brookhaven family. We take pride in actively supporting local schools, churches, and community events, reflecting Brookhaven's ethos of unity in all our endeavors.

Pioneering Joy

Stagnation is not in our vocabulary. At Jump and Slide, we're perpetually on the hunt for the newest and most exciting additions to enhance your celebrations. Every Brookhaven event should have its own unique flair, and we're here to help you make an everlasting impression.

The Jump and Slide Guarantee

Our assurance to you is steadfast: unparalleled quality, unwavering dedication, and infinite fun. We're more than just a party rental company; we aim to co-author magnificent memories with you. Join us in this grand tapestry of celebration. Ready to revolutionize Brookhaven revelry?
Let Jump and Slide Atlanta Help You Craft An Unforgettable Party Adventure
As you set out on your adventure to plan an unforgettable event, remember that Jump and Slide Atlanta is your partner in creating extraordinary party fun. We're not just about inflatables; we're about bringing joy, laughter, and a sense of adventure to every gathering. Our extensive range of rentals goes beyond inflatable bounce house, water slide rental, and obstacle course rental. We also offer concession machine rentals, including popcorn machine rentals, cotton candy machine rentals, and snow cone machine rentals, to add a delightful touch to your event. And don't forget our chair and table rentals, ensuring your guests have a comfortable place to rest, eat, and socialize.

We're proud to serve the greater Atlanta area, transforming backyards, schoolyards, and kids of community event spaces into vibrant party venues. Our commitment to safety, quality, and exceptional customer service is unwavering. We're not just delivering party equipment; we're delivering a promise of excellence, a commitment to our community, and a dedication to creating memorable experiences.

So, whether you're a parent planning a birthday party, a teacher organizing a school field day or festival, or a community event planner arranging a local event, remember: with Jump and Slide Atlanta, you're not just planning a party, you're crafting an adventure. From the thrill of the slide to the comfort of our chairs, from the bounce of our houses to the taste of our concessions, we're here to make your event truly extraordinary. Let's create something magical together!