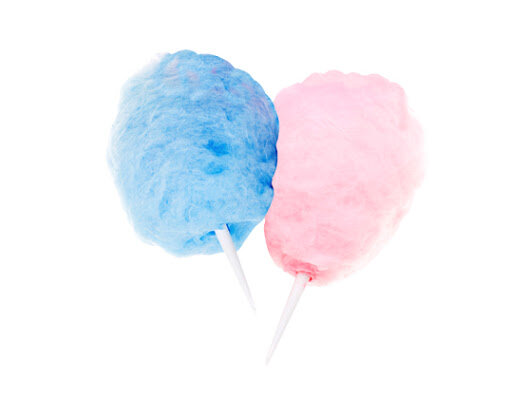 50 servings Cotton Candy Supplies
Could your event use some flavorful fun? Our 50 Servings Cotton Candy Supplies come with all the supplies you need to provide fun, delicious cotton candy! This tasty party addition is easier to make than ever before.
Our supplies provide an entire carton of blue or pink cotton candy floss mix flavor, including cones, which is enough to serve 50 guests. The Kosher cotton candy sugar is all you need; no other ingredients are required! Your blue raspberry or pink vanilla flavor will taste just like authentic carnival cotton candy.
To ensure everyone gets in on the fun, we are providing 50 magic cones to share with your guests, and don't forget to look through our selection of wonderful cotton candy machines to complete your setup.
Everyone wants fluffy cotton candy, so what's stopping you from bringing this fun treat to your next event? Book the 50 Servings Cotton Candy Supplies today!

Why Choose the 50 Servings of Cotton Candy?
Includes 50 cones that make serving the cotton candy simple
The cotton candy sugar is all you need to make it, no other ingredients required!
Our cotton candy is Kosher!
Blue raspberry or Pink Vanilla flavor tastes just like the cotton candy from carnivals
Why Choose Jump and Slide?