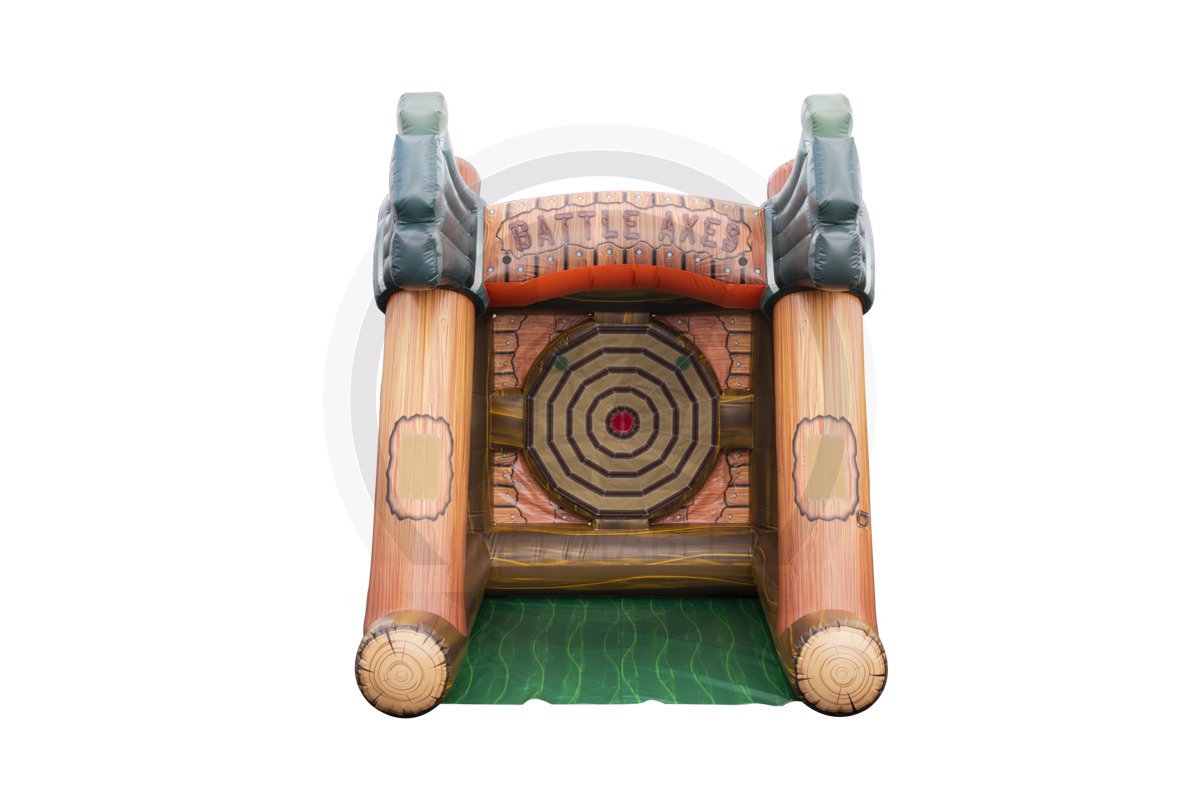 Axe Throw Game
This Inflatable Ax Throw Game is all the rage! It is fun and challenging for children and adults. With the two sets of 3 axes, this game is sure to add a little friendly competition to any type of event. Just take the axes and throw them at the bulls-eye, and not at each other! This game comes with two sets of 3 axes.



Book Now!
  Interactive Inflatable Games
Inflatable Interactive & Sport Games Rental
Who is ready to for a challenge? Everyone wants the title and these inflatable game rentals give you the chance to claim it. Whether it's football, basketball or another popular game, there are options to fulfill the desire to prove your skills. Looking for more than a single-player adventure? Test your might against your friends or co-workers with inflatable game rentals like boxing, joust or a bungee run. If you're in charge of planning an event, these make great additions and are also a great way to have co-workers work on their team building skills. We have Atlanta's best selection of interactive and sports game rentals. Rent one for fun or rent a group and create your own carnival midway. Jump and Slide has skill games, sports challenges and other great interactive attractions that will create fun for all ages. Browse the inflatable interactive game rentals below and click on the title or image for more information or to request a quote
Why choose our Inflatable Games?
Our Inflatable Game rentals will increase the fun and competition at any party or event.
Our Inflatable Game rentals are safe, commercial grade, fire retardant, lead free, and consutrcuted to meet ASTM rental industry standards.
We carry Atlanta's largest line of Inflatable Games from competitive sports games to the latest Axe Throw, which is all the craze!
We have a very easy to use online ordering process available 24/7.
Why Choose Jump and Slide?
Safety is our top priority.
Our products are cleaned after each use.
We set up equipment properly and in the safest area of your event.
We guarantee on-time delivery.
We are licensed and insured.
We deliver to the entire Greater Atlanta Area, from Macon to Tennessee.