Inflatable Playgrounds
Atlanta Toddler Playground Rentals
Don't forget the little ones! These are the inflatables you're looking for when planning an event for your younger party animals. When planning your school festival, religious celebration or community event, sometimes it's easy to overlook the smallest of your guests. It's always a good idea to have a ride where the Toddlers have their own play area separate from the big kids. These toddler playground rentals provide our customers with units specifically designed for toddlers. Bright and colorful, these toddler-friendly inflatables have built-in learning activities and safety features parents will love while still giving the little adventurers plenty to explore. Here at Jump and Slide, we take great care in making sure our toddler playgrounds are clean, safe, and fun for everyone. We work with families and companies all over the Atlanta area that are looking to add some fun to backyard parties, large events, and much more. Some of our great customers include The Walker School, Georgia Tech, many schools and churches, in Gwinnett County, DeKalb County, Fulton County, and Cobb County, Top Golf, the Atlanta Falcons, and more. If you're looking for value, fun, a great toddler inflatable and maybe even some concessions for your event, choose Jump and Slide. You're sure to love it!
Our Toddler Bounce Houses, Slides, and Playgrounds
You can't go wrong with any of our licensed toddler inflatable playground rentals. Whether you're looking to rent a
pirate ship for your young pirate
or you just need a
simple primary colored toddler bounce house
, we've got you covered. Our playground rentals are commercial quality, which means that they are made of high quality, waterproof vinyl, and made to last for years to come. Unlike inflatable playgrounds that you can buy at a local retailer, our inflatable playgrounds include some of the highest safety standards. In addition, we clean and sanitize our toddler inflatables after each use. Yes, we do encourage our customers to take care of them and bring them back in a similar condition in which they receive them, but we take the additional step of doing the same upon their return. Our inflatable playgrounds have large areas for young ones to jump around, along with many education-based activites! You can't go wrong with choosing Jump and Slide for your event needs.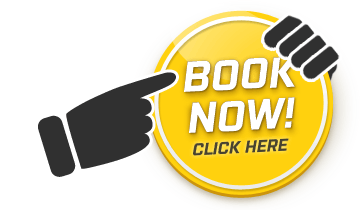 Inflatable Playground Bookings
1. Select the date and times for your event.
2. Select the toddler inflatable rental you are interested in.
3. Input your information, as well as where the event will be held.
4. Pay a small deposit or pay in full.
Take the Stress out of Toddler Inflatable Rentals
Not only is the ordering process seamless, the confirmation, setup, and pickup process is a breeze as well!
Before you begin ordering, you can request a
FREE consultation for your event.
One of our representatives will contact you within 24 hours and help you determine the best items and the best places to put them at your event. Take the stress out of ordering for your large event for free!
You can either choose to rent your toddler inflatable and other items yourself with our easy online ordering process, or you can choose to call, email, or live chat with one of our team members and they will take you through the ordering process.
After you rent a playground, a member our team will contact you within 24 hours to review and confirm the order. Then, on the day of the event, your delivery driver or team will call you to verify the window in which they plan to arrive. Once we arrive, we will:
1. Set up the equipment in the safest location possible.
2. Collect payment if anything is due.
3. Show you how to operate the equipment safely (event attendants are also available for an additional charge if you would like us to stay and operate the equipment)/.
4. Answer any questions you may have and verify pickup time.
That's it! A simple and fun way to rent an inflatable playground.
Toddler Inflatable Rental FAQs