Fun Foods and Concession Supplies
Atlanta Concession Food and Supplies
Here, you will find all the fun flavors to add to your concession equipment rental. Jump and Slide Atlanta has broken the supplies down to easy-to-calculate blocks to ensure you have the supplies needed for your guests. If you're unsure as to what to order, please contact us at (770) 448-5515 and one of our party professionals can assist you in calculating the correct supplies. Here at Jump and Slide, we take great care in making sure our concession supplies are healthy, safe, and fun for everyone. We work with families and companies all over the Atlanta area that are looking to add some fun to backyard parties, large events, and much more. Some of our great customers include The Walker School, Georgia Tech, many schools and churches, in Gwinnett County, DeKalb County, Fulton County, and Cobb County, Top Golf, the Atlanta Falcons, and more. If you're looking for value, fun, great party food, and maybe even some concession machines for your event, choose Jump and Slide. You're sure to love it!
Our Popcorn Kernels, Cotton Candy Mix, and Snow Cone Syrup
You can't go wrong with any of our concession supplies. Whether you're looking to add some
movie theater popcorn to your event
or you want
authentic carnival cotton candy
, we've got you covered. Our concession supplies are commercial quality, which means that they are made of high quality and made serve large groups of people. Unlike concession supplies that you can buy at a local retailer, our concession supplies include some of the highest safety standards. You can't go wrong with choosing Jump and Slide for your concession supply needs.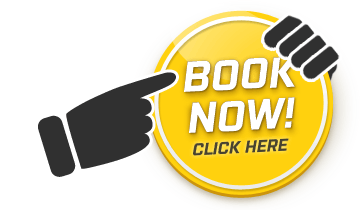 Concession Supply Bookings
1. Select the date and times for your event.
2. Select the concession supplies you are interested in.
3. Input your information, as well as where the event will be held.
4. Pay a small deposit or pay in full.
Take the Stress out of Ordering Snow Cone, Cotton Candy, and Popcorn Machine Supplies
Not only is the ordering process seamless, the confirmation, setup, and pickup process is a breeze as well!
Before you begin ordering, you can request a
FREE consultation for your event.
One of our representatives will contact you within 24 hours and help you determine the best items and the best places to put them at your event. Take the stress out of ordering for your large event for free!
You can either choose to order your supplies and other items yourself with our easy online ordering process, or you can choose to call, email, or live chat with one of our team members and they will take you through the ordering process.
After you order your concession supplies, a member our team will contact you within 24 hours to review and confirm the order. Then, on the day of the event, your delivery driver or team will call you to verify the window in which they plan to arrive. Once we arrive, we will:
1. Set up the equipment in the safest location possible.
2. Collect payment if anything is due.
3. Show you how to operate the equipment safely (event attendants are also available for an additional charge if you would like us to stay and operate the equipment)/.
4. Answer any questions you may have and verify pickup time.
That's it! A simple and fun way to order concession supplies.
Popcorn Kernels, Snow Cone Syrup, and Cotton Candy Sugar FAQs