Arcade Games For Your Next Event!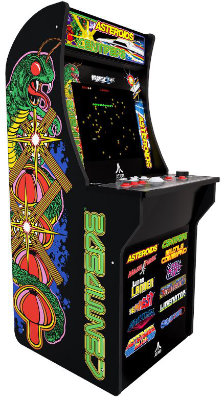 12-in-1 Arcade Game
This awesome arcade game has 12 Games from the original Atari system. It can host 1-2 Players and it's perfect for your next event.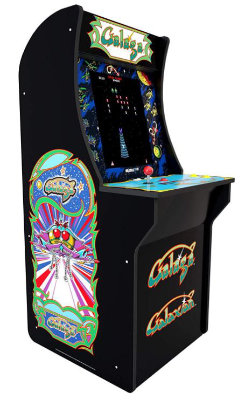 Galaga Arcade Game
Shoot, dodge, and blast your star ship through the galaxy without getting destroyed by alien invaders. This game can host 1- 2 players.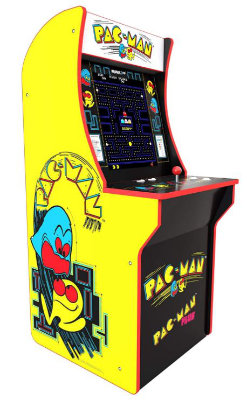 Pac-Man Arcade Game
Enjoy one of the most played and legendary games of all time, Pac-Man! This game hosts 1 - 2 players and is great for all ages.
Gotta Have Them All?!
Get all 3 of our Deluxe Arcade Games and be sure to bring some fun and excitement to ANY party or event. It's great for all ages and comes with a platform to adjust its height so that children to adults can play.

Hightlights:

1 - 6 players
True Arcade Tactile Feel
Large color LCD screen
Coinless operation
Commercial grade construction
12 inch Riser for elevated play
Includes: Pac-Man, Pac-Man Plus, Galaga, Asteroids, Centipede, Major Havoc, Missile Command, Lunar Lander, Crystal Castles, Tempest, Millipede, Gravitar, Liberator, Asteroids Deluxe
Reserve Now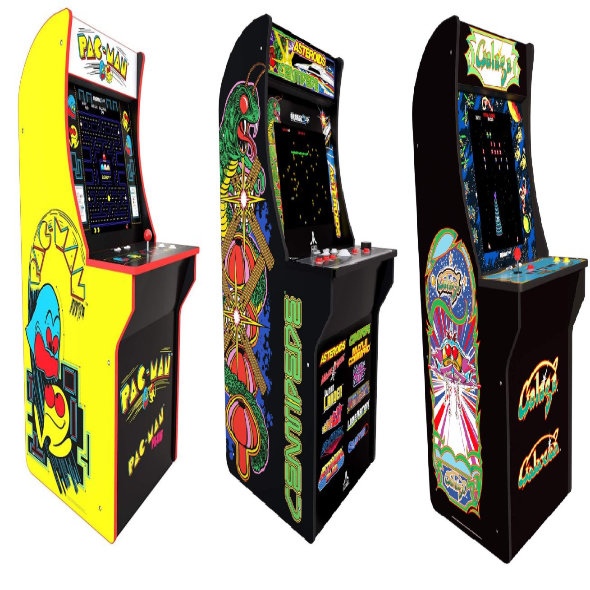 Nintendo NES Game Carts
Our NES Game Cart brings over 30 of the original Nintendo Entertainment System Games to you on a 50" LED screen and it is perfect for any party or event. NES classics like Super Mario Bros., Donkey Kong, The Legend of Zelda, PAC MAN, Dr. Mario, Mega Man, Final Fantasy, and dozens more. This awesome combination of games provides a fun experience for corporate parties, lock-ins, employee appreciation days, birthday parties, and so much more. Book yours today.
Reserve Now